Rent office at Helio
Helio was founded during the IT boom in the late 1990s and was a completely new type of office in Stockholm. Here you could rent an office space 18 floors above Hötorget with access to broadband in an open landscape. Helio became a sort of hub for dotcom companies that would conquer the world and at the same time one of the world's first coworking spaces.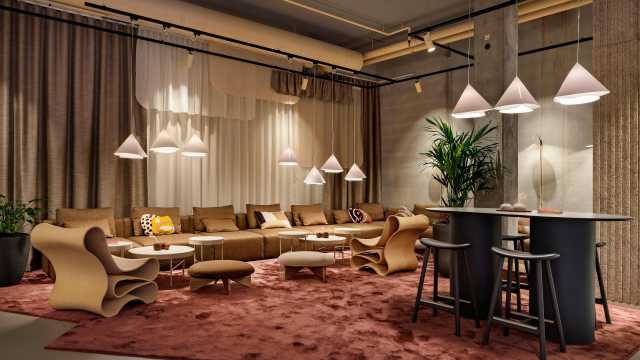 Since 1998, Helio has continued its journey to become the best place to run businesses and let ideas grow. Today the company has locations on many different addresses with flexible office- and workspace solutions, as well as thousands of amazing members ranging from angel investors to eSports teams, filmmakers, and startup companies dealing with everything from drones to organic coffee.
Great ideas are not created in isolation, and by mixing industries and people, Helio is convinced they can create an office that you will love. Helio wants to be a place where a coffee machine meeting or workshop can be the first small step towards something great. They also want to contribute to creating attractive office buildings where they take care of the whole: service to tenants, meetings & events, gym, reception, café and other services in the property.
With long experience in the property and hospitality industry, Helio is constantly establishing more locations in Sweden.
FAQ
Does Helio have flexible terms / agreements?
Can I book meeting rooms at Helio?
Where can I make private phone calls at Helio?
Are the offices at Helio furnished and ready to go?
Will I have 24/7 access to Helio?
Can I bring my pet to Helio?