Rent office at Spaces
At Spaces, you'll find forward-thinkers, innovators, and other groundbreaking individuals. Spaces' sophisticated environment attracts an energetic community of positive and open-minded business talents who love meeting new people. Ideas are exchanged here and new projects are realized. Spaces offers private offices, coworking memberships, virtual offices, and much more.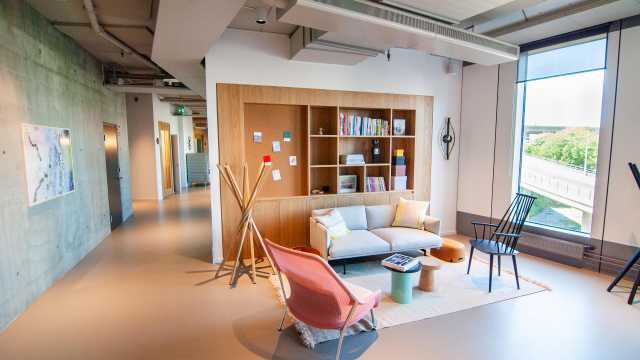 Spaces has locations in more than 250 cities around the world. In Sweden, they are in Stockholm, Gothenburg and Malmö. Members have global access to all of Spaces' business clubs during office hours. As a member, you also have access to the international network and super-fast WiFi. They also offer a free trial day where you can work for one day at one of Spaces' locations, choosing which one and whether you want a desk or to work in their coworking space.
They have flexible contracts without a fixed term and flexible prices, they say they can tailor most things to their customers' needs and requirements. Spaces have entrepreneurs, organizations and entire corporations as tenants in all parts of the world. You can subscribe to their newsletter with interesting articles and news that keeps you up to date with everything that is happening within Spaces. They also have a packed events calendar where they offer lectures and events.
FAQ
Does Spaces have flexible terms / agreements?
Can I book meeting rooms at Spaces?
Where can I make private phone calls at Spaces?
Are the offices at Spaces furnished and ready to go?
Will I have 24/7 access to Spaces?
Is there a parking lot at Spaces?