Rent office at Regus
Regus is committed to offering businesses different choices, flexibility, and access to a broad community. At Regus, you'll find bright, inspiring workplaces that can be customized to individual needs. Regus takes care of everything in and around its office space, coworking environments, business lounges, and conference rooms.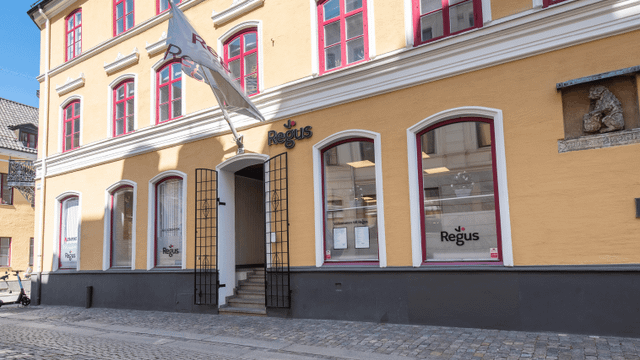 Regus is part of a group of global and regional workplace brands that together form the IWG network. These brands include Spaces, HQ, Signature by Regus and No18. Through this diverse portfolio, Regus offers its customers unrivaled choice in design, furnishings, location and building, so that tenants can choose the workplace that best meets their needs.
"We stand out from the crowd with our flexibility. Everything we do is on flexible terms, so businesses can easily scale up and down as their needs change. This gives them a workplace that fits them today and tomorrow - anywhere. With a global network of workplaces, we've made it possible for businesses to work closer to home, closer to customers, and closer to new opportunities'' (from the Regus website)
FAQ
Does Regus have flexible terms / agreements?
Can I book meeting rooms at Regus?
Where can I make private phone calls at Regus?
Are the offices at Regus furnished and ready to go?
Will I have 24/7 access to Regus?
Is there a parking lot at Regus?